Story Title: Captured
Based on: Harry Potter
Genre: Romance, drama, angst
Rating: (Y) Young Adult
Warnings: Slight spoilers, angst, somewhat mature themes, slight language, violence, physical abuse, original characters.
Banner: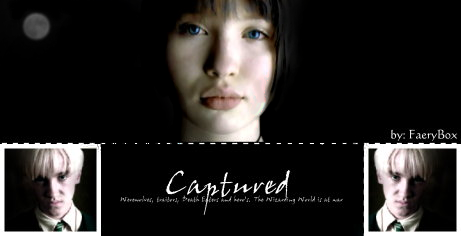 Summary/What the story's about: The story follows an original character, Allegra Rowling, after she is kidnapped by Death Eaters. The story takes place after HBP, but without the character death. The story mainly involves Allegra and Draco Malfoy, but there are other characters as well.